Autorski radovi, konferencije, savetovanja, priznanja, članci za časopise i revije iz akvizicije podataka i SCADA upravljanja : 1993 - 2014
| | |
| --- | --- |
| 1) Naučno-strucni skup - Poljoprivredna tehnika 93, Novi Sad ,prijavljen rad , UDK 631.365.036;621.317.7;65.011.56 | |
| 2) Simpozijum - Tehnologija prerade vode 94 - Institut "Kirilo Savic" Beograd , prijavljen rad | |
| 3) Simpozijum posvecen procesnom upravljanju (Gornji Milanovac 94) , prijavljen rad | |
| 4) Naucno-strucni skup - Merenje i automatizacija u poljoprivredi MAP'95,Poljoprivredni fakultet Novi Sad, prijavljen rad, UDK 631.365.29;633.88;53.083 | |
| 5) Osnove prikupljanja podataka i upravljanja , časopis Mikroelektronika '98 | |
| 6) Projektovanje vlastitog SCADA sistema - I deo , časopis Mikroelektronika '98 | |
| 7) Projektovanje vlastitog SCADA sistema II , časopis Mikroelektronika '98 | |
| 8) Internet aplikacija za pracenje energetske efikasnosti distribuiranih tehnoloških procesa (Prvo regionalno savet. o el. distribut. mrežama, CIRED 2004,H.Novi) | |
| 9) Posebno priznanje u kategoriji 'UPRAVLJANJE' na dodeli JISA , DISKOBOLOS 2005 , vidi kandidate | |
| 10) Prva međunarodna konferencija - Daljinsko hlađenje i grejanje ,DHG 2006 Novi Sad, prijavljen rad iz energetstke efikasnosti termoelektrana-toplana | |
| 11) Drugo regionalno savetovanje o elektrodistributivnim mrežama,CIRED 2006, Zlatibor, autorski rad : Informacioni podsistem za praćenje energetske efikasnosti | |
---
Korisni linkovi :
---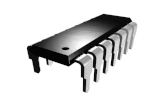 ---
---
VITA MAXIMUS
O fenomenu logike
Informatičar se nalazi u začaranom krugu prinude da uči do kraja svog radnog veka. Mora se trčati da bi se stagniralo, što znači da se mora leteti da bi se napredovalo. Informatika ( i ICT) , na žalost nije plug'n' play disciplina, već primenjena nauka koja zahteva mnogo truda i znanja kao i uvek kad proučavamo neki fenomen.
---
O logici fenomena
Nije sve tako crno kao što na prvi pogled izgleda. Principi , ako su valjani , moraju da traju dugo. Zato , savladati principe rada , nezavisno od razvojnog alata – to je način da se u poslu bude dobar. To je mesto gde se pocinje, ako ste novi u nečemu. Takođe, to je mesto kojemu se morate vraćati uvek...
---
O fenomenu zivota
Kako je zivot sam po sebi posebna pojava, zasluzuje ovde da se bar kaze jedna istina o zivotu, ,koja prevazilazi logiku i postaje fenomen sam po sebi, a koju je izrekao Cezar za vreme dok je gledao kako se gladijatori dole u areni bore za goli živit , kada je na pitanje njegovog ministra za organizaciju igara "kako mu se čine današnji borci ..." rekao : "PA ONI STVARNO ZIVE ZIVOT".
---
O logici zivota
Logiku zivota (fenomena) možemo jedino razumeti ako dopustimo da se dogodi nešto neočekivano, a to znači da se treba neprestano izlagati opasnostima.
---
Marinković Dragan